We started Heavenly Auto Repair in 1988. We have here a picture of the Chamber of Commerce of Spearfish giving us our first dollar of clear profit , along with a picture of our SD sales tax license.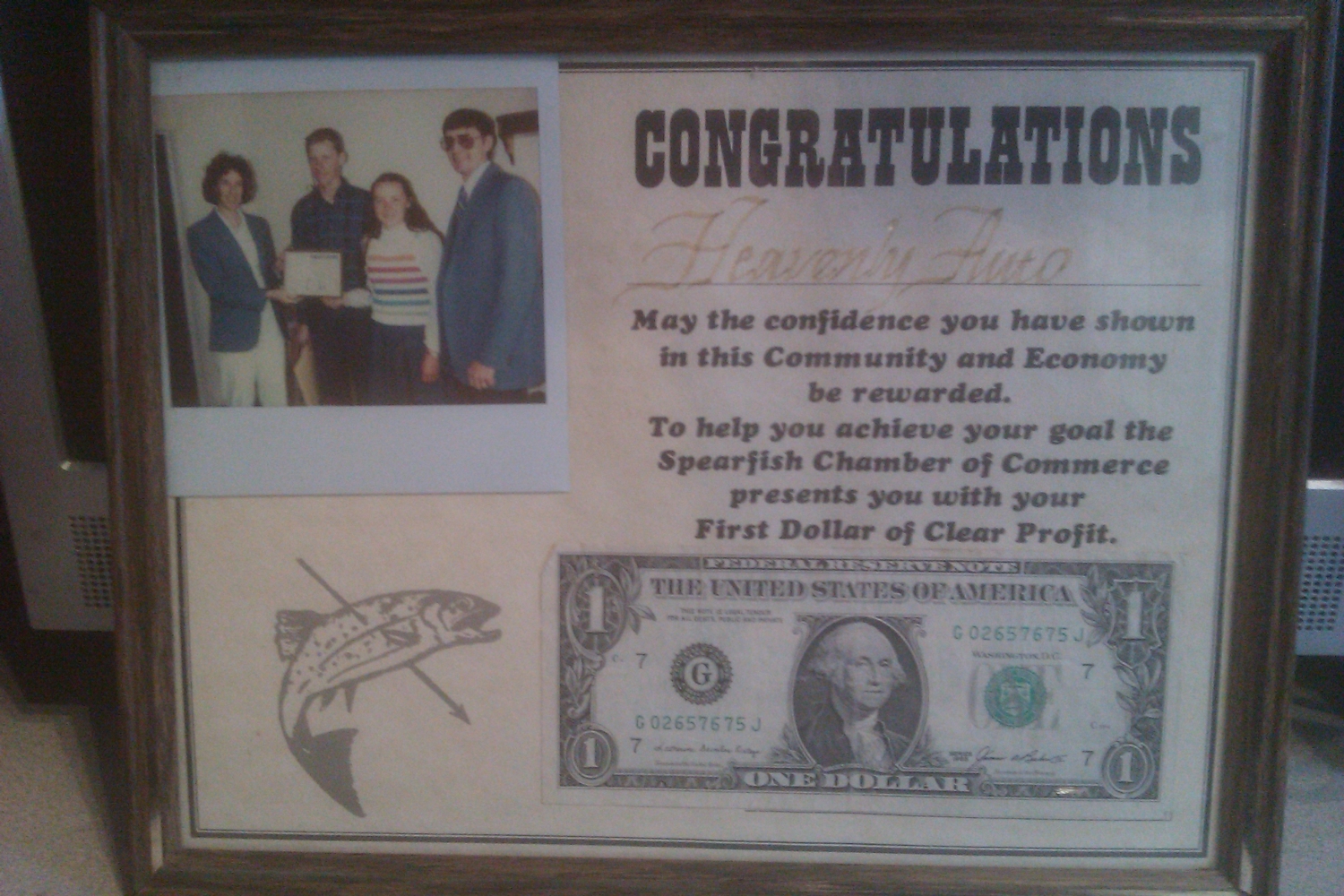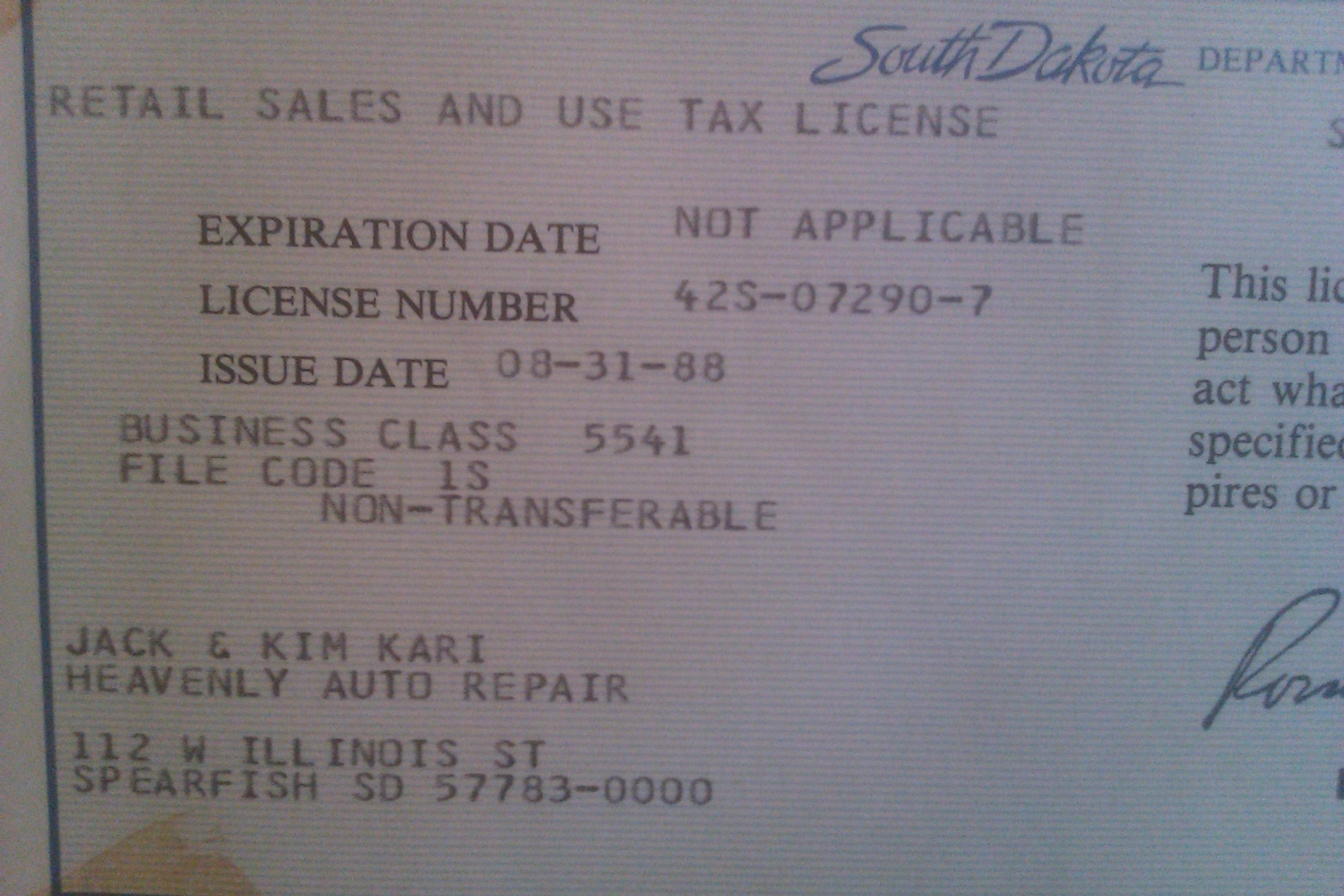 We were leasing in Spearfish , first a gas station and then a shop.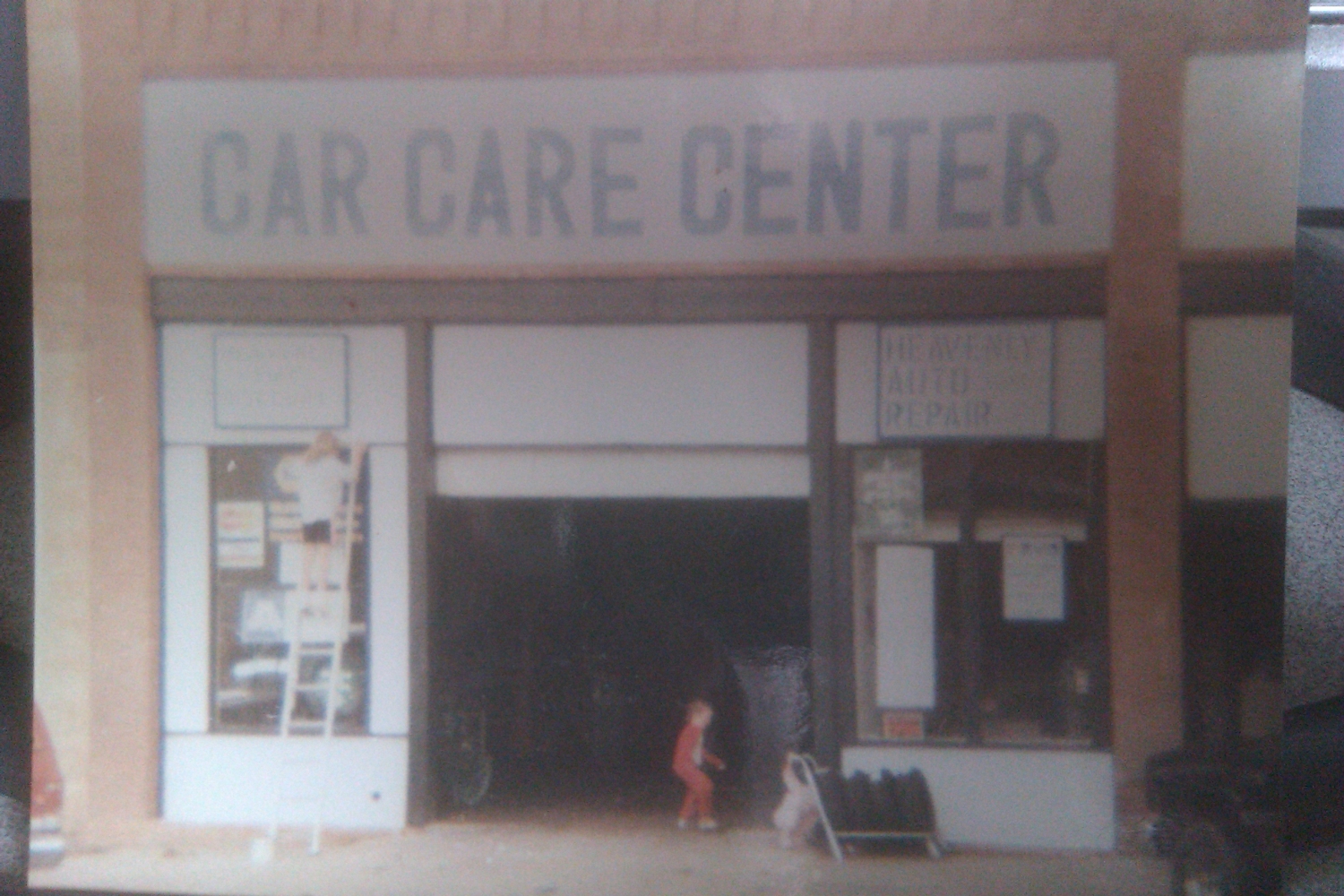 In 1995 we had an opportunity to purchase a gas station / shop in St. Onge, and in 1996 we began doing business in St. Onge. We shortened our name to Heavenly Repairs and began to haul and tow vehicles from town out to our shop in St. Onge.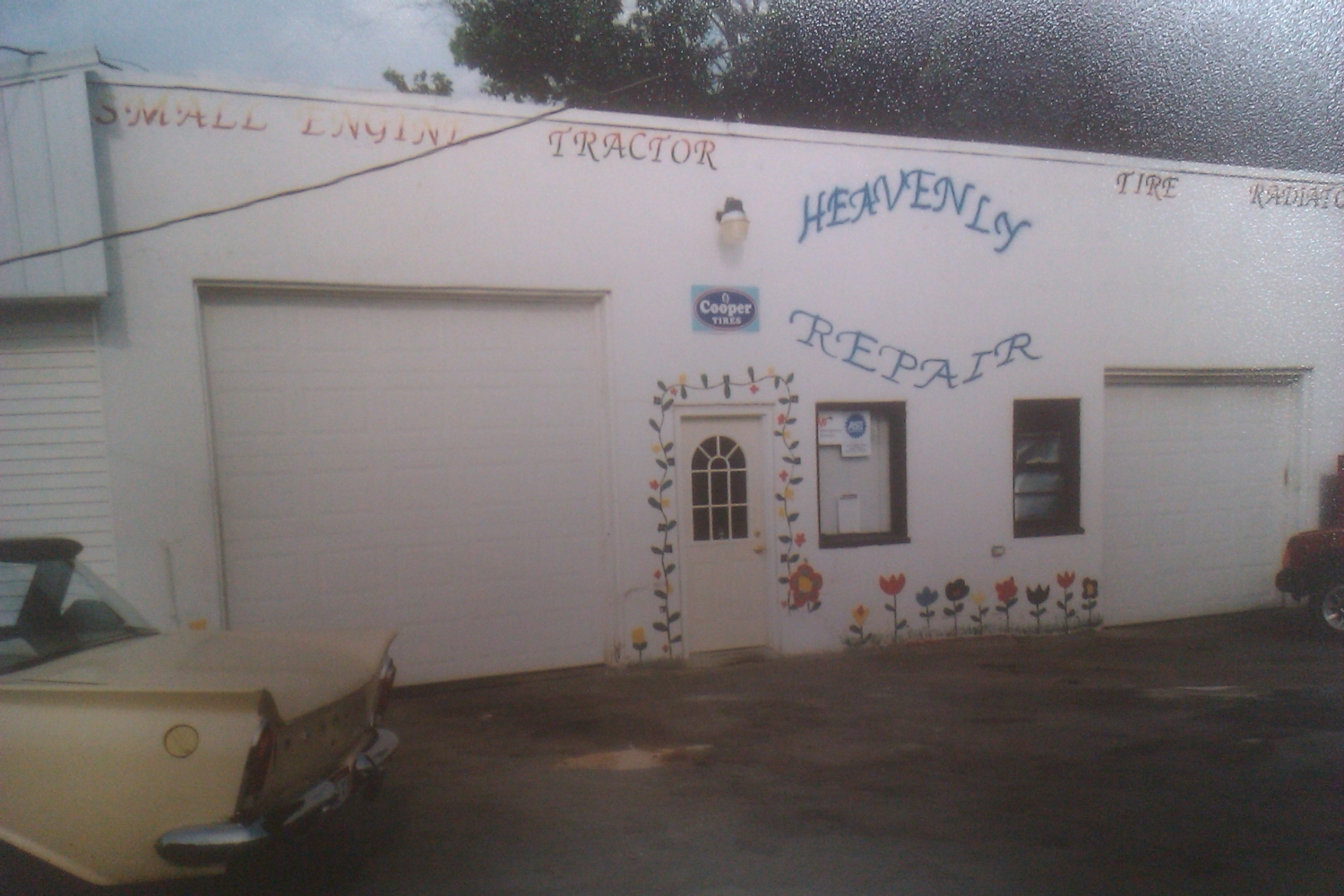 We did more and more towing and in 2001 we built a larger shop across town and sold the old shop.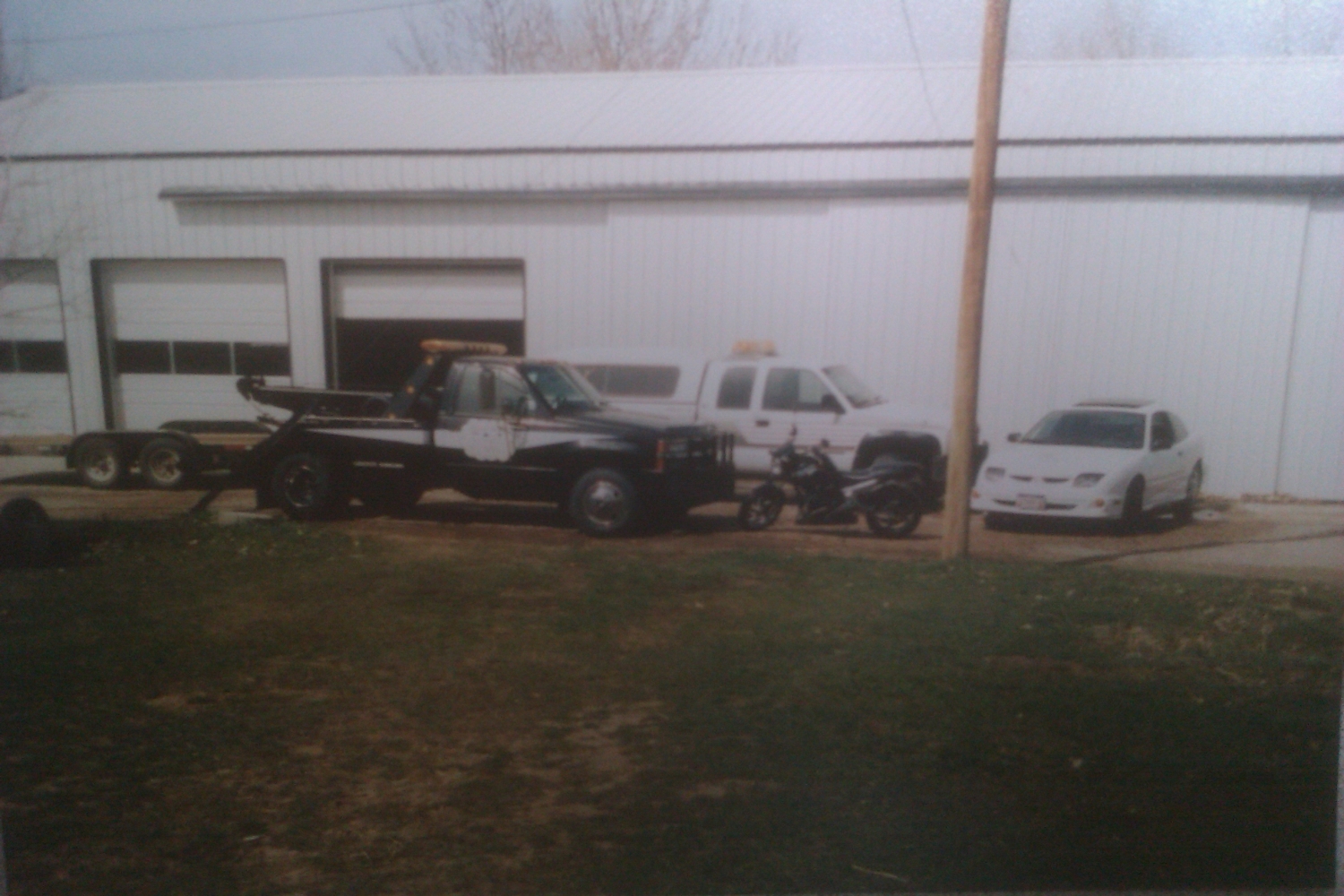 In 2004 we Incorporated and renamed the business Heavenly Repairs LLC.